Dear members,
SPC is pleased to offer you two great resources related to handling crises reporting.
Webinar on Trauma Literacy for Newsroom Leaders on 27 January 2021 at 12noon SGT on Zoom
Newsroom Guide on pandemic reporting – free download
Starting 2021,  WAN-IFRA is working with Dart Centre APAC in Australia to offer this special training series on how to protect against and prevent trauma and help newsrooms build resiliency and put in place workplace processes which safeguard employees' mental health and well-being.
This free webinar will come with live translation in Bahasa Indonesia, Cantonese, Hindi, Japanese, Korean and Mandarin.
SPC members are invited to register for a free introductory webinar on 27 January 2021 held at 12noon SGT on Zoom.
You can also share with your friends and colleagues who may benefit from this valuable training.
For more details and to register, visit tiny.cc/traumalit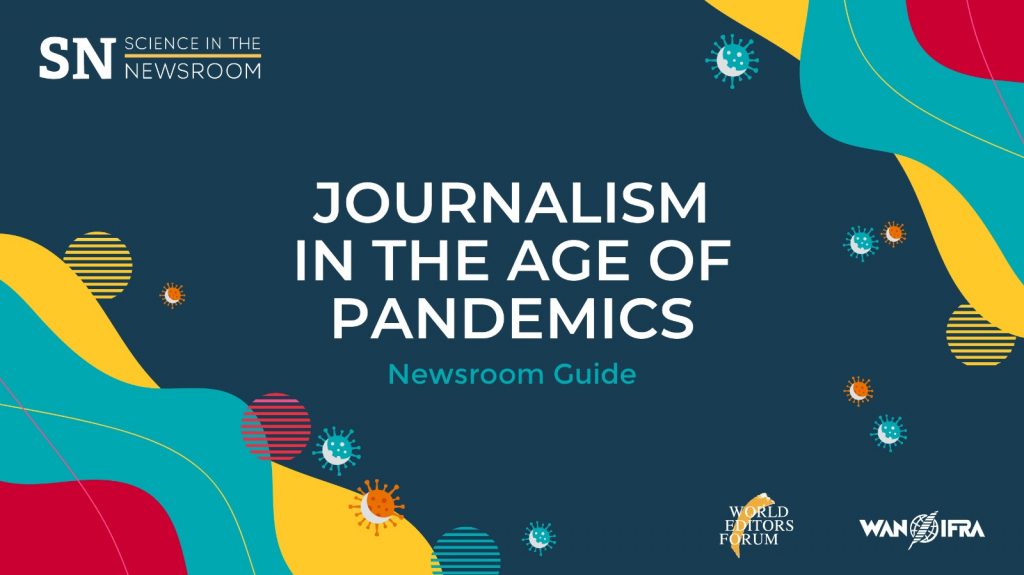 A free download of a Newsroom Guide with expert views and advice for media professionals and newsrooms to navigate reporting of health crises
It's a great Covid19 reporting resource. This newsroom guide is a distillation of expert views and advice, drawn from the World Editors Forum Science in the Newsroom project. It covers newsgathering, storytelling and innovative techniques to help journalists, editors and newsrooms navigate COVID-19 and future health crises.
Register here to get your free copy
https://forms.gle/RjXPuKt1dZCVzaKj7
The handbook is produced by the World Editors Forum, the network for editors within WAN-IFRA.