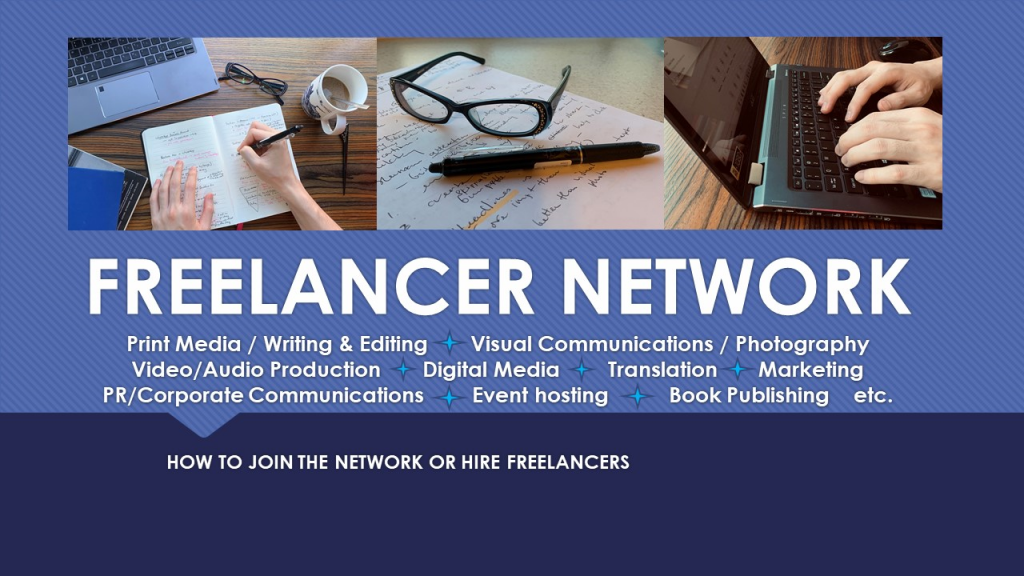 The Singapore Press Club Freelancer Network is a free service for Club members who are able and willing to undertake freelance project work. The aim is to provide members an efficient platform to connect with companies, organisations and individuals who need freelance media-related services.
We invite individuals and organisations to participate in our Freelancer Network by letting us know whenever they are in need of freelance media-related services.
The Network is open to all categories of members with a good track record in media-related work and we've had encouraging support. We aim to offer the full range of services – consultancy, editing, writing, translation, layout, art and design, photography, digital media, video production, voice-overs and event hosting, as well as marketing, communications, investor relations and public relations.
This initiative aims to further the Club's vision of being a purposeful networking organisation across all media platforms and media-related professions.
For more details on how the Network will operate, see the FAQ from this link https://pressclub.org.sg/wp-content/uploads/2020/05/SPC-Freelancer-Network-FAQ_Final_28May2020-2.pdf.
If you have queries or have freelance work the Network can help you with, you can email the Network administrators at freelance@pressclub.org.sg.
Since its launch in June 2020, we have more than 30 over freelancers offering a wide range of services. Here are some of our Network's freelancers profiles below.