AAJA-Asia is organising Digital N3 Salons on this Saturday, 25th April 2020 held from 10am to 12.30pm.

Journalist from various AAJA-Asia's subchapters will share how they are living and working through the Covid-19 pandemic. What are the challenges they have met, the changes they have experienced, the lessons they have learnt?
Panelists:
Motoko Rich is Tokyo bureau chief for The New York Times. She has been a reporter with The Times since 2003, and has covered a broad range of beats at the Times, including real estate (during a boom), the economy (during a bust), books and education. She started her journalism career at The Financial Times in London and worked at The Wall Street Journal for six years in Atlanta and New York. Ms. Rich, who grew up in New Jersey, Tokyo and Northern California, is a graduate of Yale University and Cambridge University.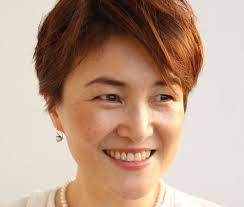 Ching-Ching Ni is editor-in-chief of the New York Times Chinese language website cn.nytimes.com, the newspaper's first online edition in a foreign language. She started her journalism career at Newsday in New York and served for about a decade as China correspondent for the Los Angeles Times. Before becoming an editor she was associate dean and professor at the journalism school at Shantou University in southern China.
Grace Moon is a freelance journalist and researcher based in Seoul, South Korea. She has written and recorded stories for the BBC, Public Radio International, NBC News, South China Morning Post, Food52, Dallas Morning News, Newsday and more. She's also served as a fixer, researcher and translator for Radio-Canada, AJ+, UK's Channel 4 and other media.
Nicholas Yong is Assistant News Editor at Yahoo News. Nicholas has been working across print, broadcast and digital media for 12 years. He covers the general beat for Yahoo News Singapore, with a special interest in politics and long-form news features. He is also a published author and has written two works of fiction.
Moderator:
K. Oanh Ha is a senior reporter covering global business issues in Asia for Bloomberg. She's currently based in Hong Kong. She joined the news organization in 2010 as Vietnam bureau chief and has also overseen the outlet's coverage of consumer and healthcare news. Before joining Bloomberg, she worked as a host and reporter for KQED Public Radio in San Francisco on its nationally-syndicated program, Pacific Time, examining the connections between Asia, the U.S. and Asian American issues. She's also reported for the San Jose Mercury News, covering Asia Pacific affairs, technology and small businesses.
11:30am – 12:30pm – How to Build and Strengthen Your Presence Online?
Tips and insights from Angie Lau, Editor-in-Chief, CEO, and Founder of Forkast.News.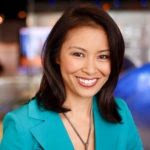 Angie Lau is an award-winning veteran journalist and a respected thought leader in blockchain technology. Before founding Forkast in July 2018, Angie anchored Bloomberg TV's flagship morning show "First Up with Angie Lau" broadcast globally into 350 million homes, offices and trading floors. Angie's TED Talk "I Am Not Supposed to Be Here" is now a TED Ed Lesson for its global audience of 6.7 million followers.
This is a session specially tailored to the needs of journalists working in the Asia Pacific region. Please check the programme here (featuring journalists from the NYT, Yahoo News, Bloomberg as well as freelancers and new media entrepreneurs). https://www.n3con.com/2020/digital-n3-salons/
Sign up here to attend the event.
https://us7.list-manage.com/survey?u=60dbc2c774c750667517281ad&id=d5d3558803
The fully online community discussion and training will focus on the theme "Covering and Coping with COVID-19 in Asia". Hope you participate and benefit from this sharing and learning online session organised by our Partner AAJA-Asia.
Regards
Janet Wee
General Manager